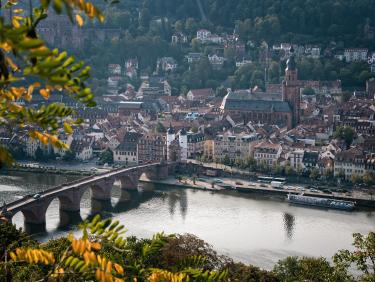 Faculty
With around 700 students (as of November 2019), the Faculty of Theology is one of the most important training centres in Germany for the Protestant pastorate, for teaching Protestant religion in Gymnasium and for other theological degree programmes.

Research
In addition to the classical theological disciplines of Old Testament, New Testament, Church History, Systematic Theology, Religious Studies / Intercultural Theology and Practical Theology, the Ecumenical Institute and the Institute for the Study of Christian Social Service give the Faculty a special profile.

Studies
The Faculty of Theology offers a wide range of study programmes with different subject combinations and fields of work. On these pages you will find information about studying and the advisory services at the Faculty of Theology at Heidelberg University.

Institutes
The Faculty of Theology at Heidelberg University comprises several institutes and seminars. Here you will find information on the individual institutions as well as the people involved in research, teaching and administration.

University Worship Services
St. Peter's Church (Plöck 70) is the university church in Heidelberg. University services are celebrated here in the rhythm of the church year, usually on Sundays at 10 a.m. as well as on public holidays, both during the lecture-free period and during the semester.